In album:

Nu-Way Bin Rentals
http://www.nuwaybinrentals.com
Nu-Way Bin Rentals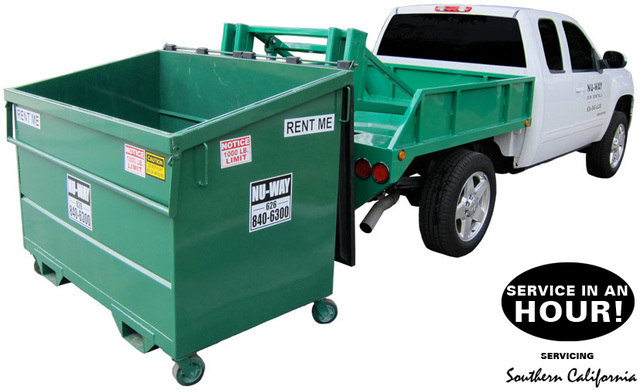 http://www.nuwaybinrentals.com

We are the Los Angeles Dumpster Rental experts providing the quickest Rubbish Hauling, Recycling, Junk Removal, Composting and Permanent Trash Bin Service in the industry. Whether you're a General Contractor building a house, a Homeowner cleaning out their garage or a Business setting up Trash Service for a special event Nu-Way has you covered. Don't call a Dumpster Broker! Call an actual Waste Management company with over 40 years of Solid Waste advice to help you on any Trash Hauling project you encounter.
Commentaires
Ajouter un commentaire
S'il vous plaît connectez-vous pour pouvoir ajouter des commentaires !